Clinton built
CLIENT: Clinton Built
SINCE: 2018 – today

BRIEF: Clinton Built Pty Limited is a commercial and residential building company with an in-house kitchen and joinery division. They have over 28 year of dedicated industry experience and wanted this to be represented in a website where they could showcase their work as well as their expert team of skilled builders, project managers, construction managers, site foreman, joiners, carpenters, apprentices and labourers. This website was to be a clean, streamlined design that is easy to navigate with lots of images showing what they do best.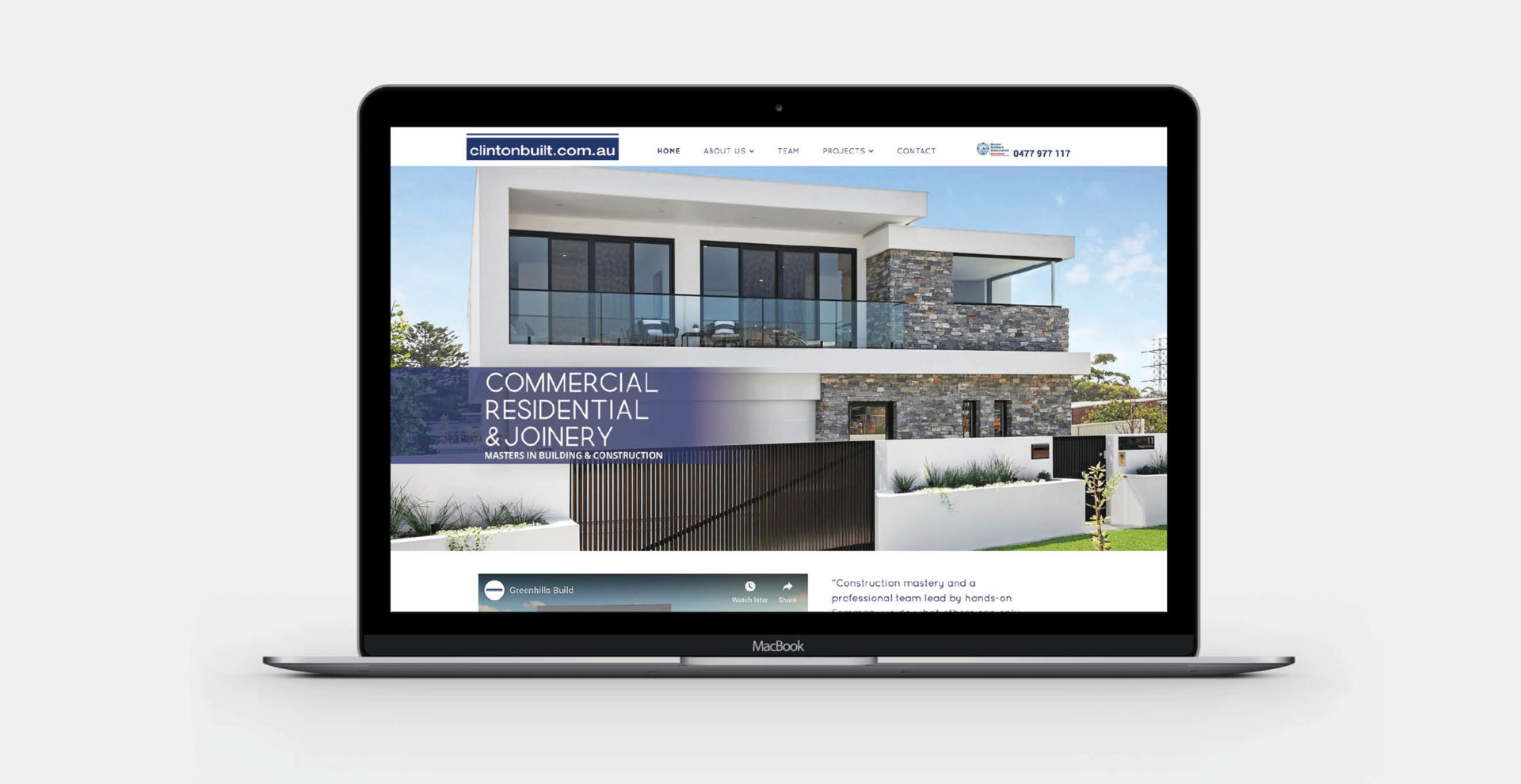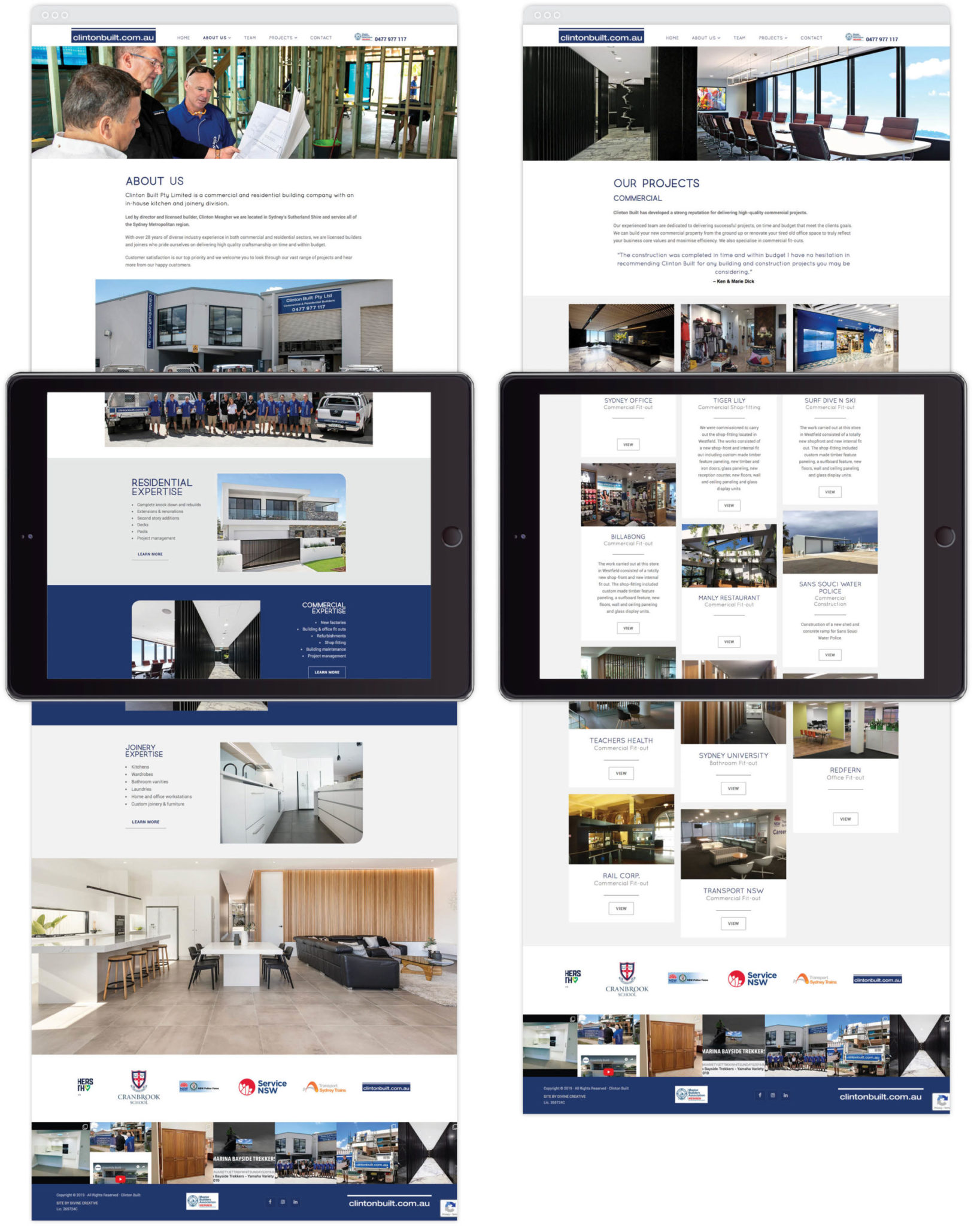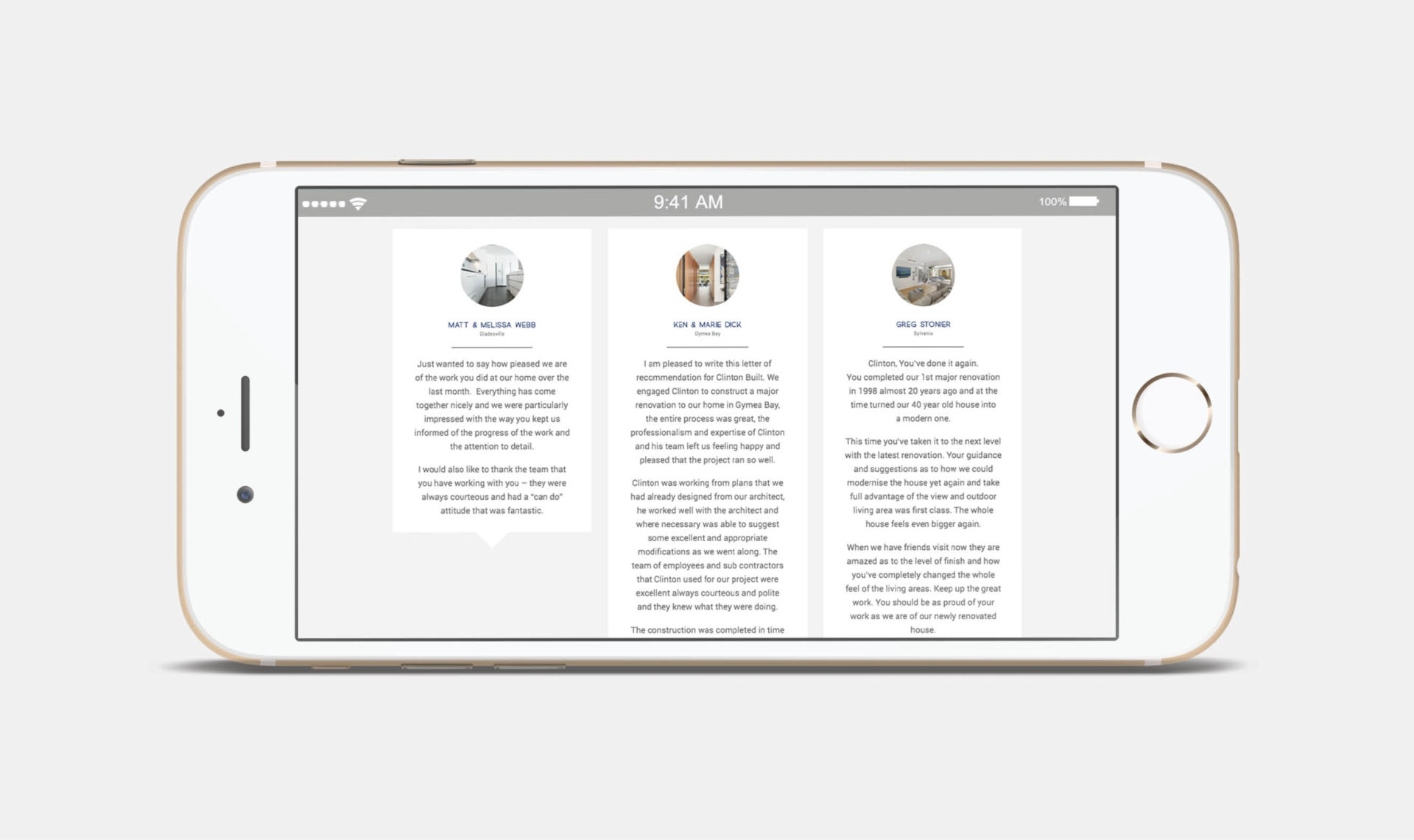 Our services included:
• We work with the existing brand and develop a stronger and more consistent message.
• Redesign the website, blog, and all search engine optimisation to improve the organic google rankings. Present the brand in a fresher and innovative format that further positions the company as industry leaders.
• Work closely with the client and the marketing team to present the brand as consistently and as positively as possible.
• Advise with their social media marketing across all channels.
• Work closely with videographers, photographers, and copy writer.
OUTCOMES:
Clinton Built are industry leaders in their field, and their brand dominance is further illustrated through their commitment to leading with their sales and marketing. We were able to develop a website that really reflected their brand and objectives and that is easy for their clients to use and understand. We kept the messages simple but to the point and the website very visual with past projects in order to get across what they are all about, that they are masters in building and construction.
---
"Working with Melissa Robson and Divine Creative Agency on the re-designing of our business website has been an absolute pleasure. Melissa provided personal attention, care and commitment to ensure that our website truly represented our business in the best possible way.

Melissa made sure the end product was perfect and reflected exactly what we had in mind. She also provided sound advice on making our website a personal experience for our customers.

We would not hesitate to recommend Melissa and her team and look forward to working with her in the future on more marketing strategies for our business."
Monique Meagher
Director