Why

?
BRAND / MARKETING / SOCIAL MEDIA
VIDEO CONTENT / WEBSITES
WE ARE A BOUTIQUE DESIGN AND CREATIVE AGENCY OF TALENTED INDIVIDUALS, DEDICATED TO BUILDING YOUR BUSINESS BRAND THROUGH CONNECTION MARKETING.
We work with clients who are at the top of their game, but their marketing does not reflect this. We find that many brands have lost confidence in marketing and although they can be very successful at what they do, they are struggling to connect with their audience and build authentic relationships…
They turn to us to:
help build stronger connections and develop stronger, more authentic brand messaging
invest in marketing, website and video content that engages, inspires and tells a story that customers relate to
create graphics and sales material that actually helps their sales team to close business
learn how to create engaging content, through managing their social media, blogging and email marketing successfully for their business
develop a marketing and brand strategy that they can relate to, execute and positions their business ahead of their competitors
There is an unspoken truth about YOUR brand just waiting to be told. Are you ready to share it?

who…
>
meet the divine team
Our team has been handpicked and cultivated over the
years (and in some cases decades) to create the right
energy and expertise to work on our client's brands.
Connection
Marketing
95% of sales are emotion based, and yet so much advertising focuses on features and benefits leading to a disconnect between you and your audience.
It feels like selling. It doesn't speak to the heart. Connection marketing has the authenticity to tell it like it is, to cut through the norm and expected, to go where nobody usually dares to go… It's marketing that actually helps and inspires people to want a deeper connection.
What
what
we
do
* creative that inspires your audience
* branding and design
* websites and e-commerce
* email marketing
* advertising campaigns and management
* social media campaigns
* copy writing
* video production and marketing
* voiceovers / presenters / actors
* cgi special effects and animation
* photography
* print
* organic seo
* make you laugh and enjoy the process
what we

don't

do

* paid seo (we prefer organic!)
* IT support
* telemarketing
* boring content
* 'vanilla' designs
* long, drawn out meetings
* charge you high premiums for our fancy digs
* speak in advertising jargon
* be boring or clichéd
Our
packages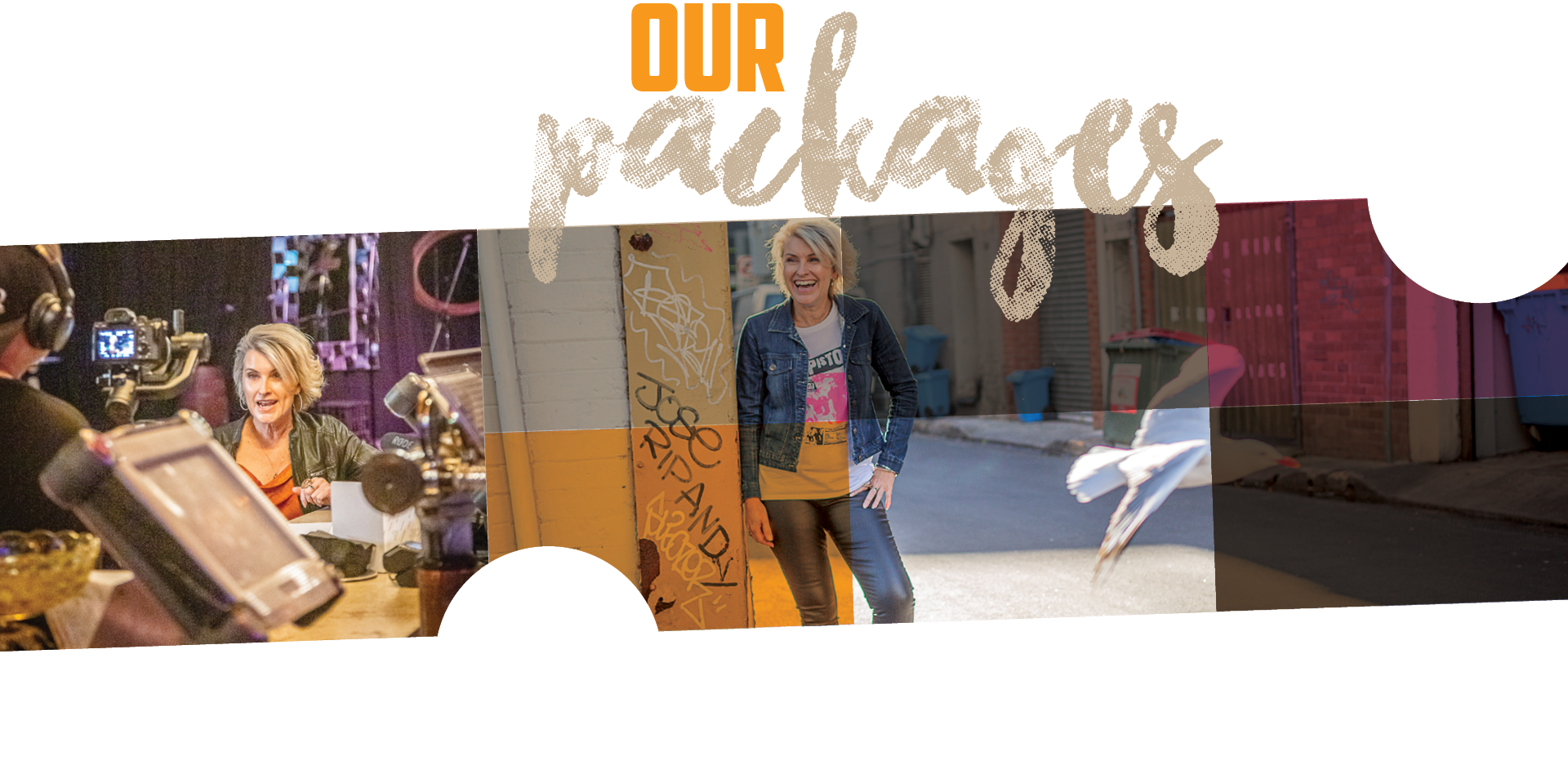 It's all about
you
take the brief
set the outcomes
brainstorm the possibilities…
absolutely no boundaries!
clear brand communication
timely execution and seamless delivery
measure, analyse, revise
repeat
Our approach is about collaboration, partnering and exploring the best options together.
We put ourselves in your shoes, and more importantly, in the shoes of your audience. Our approach is unconventional. We don't follow the herd. We don't over analyse your competition. We look at what your objectives are and what you wish to achieve, and then we set out to turn that completely on its head.
Your audience is being smashed with thousands of marketing messages every day. To stand out and cut through the vanilla messaging, you need to be heretical in your approach.
This doesn't mean we take crazy risks.
It just means you dare to be a little different to be memorable.
We have cultivated longstanding relationships with our
clients and partners, and strive to always deliver the
best creative and innovative solutions for their brand.
What can we say… it's our passion.