RIVErwood community centre 
CLIENT: Riverwood Community Centre

SINCE: 2017 – today

BRIEF: RCC was looking to rebrand itself from being a very tired and non-progressive brand, into a much broader and all-encompassing brand and sub brands with a reach throughout all of Sydney for the services it provides.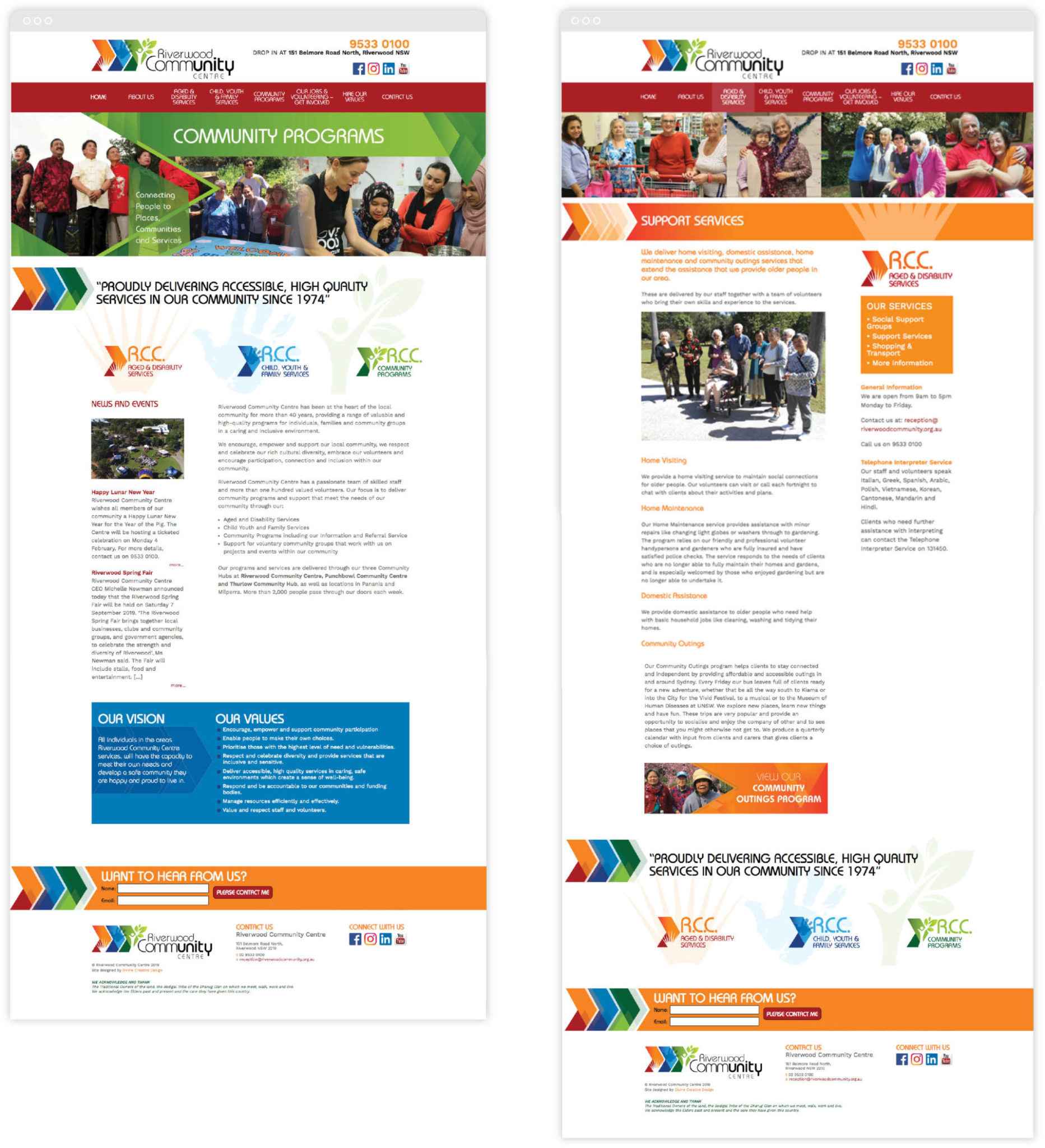 WEBSITE DESIGN

PRESENTATION FOLDER DESIGN

STATIONERY & LOGO DESIGN

PULL UP BANNER DESIGN

ANNUAL REPORT DESIGN 2017 – 2018

ANNUAL REPORT DESIGN 2016 – 2017
FLYER DESIGN
Our services included:
• Develop a thorough marketing plan and strategy with the marketing team to get a thorough understanding of how the brand currently  exists and would move into the future. This involved creating 3 sub brands and bringing in a business development consultant to create a new strategy into the future to remain relevant.
Design of all new marketing material, including:
• new logo and sub brand logos
• style guide for corporate identity and all stationery
• website and ongoing maintenance, including copy writing
• all signage including internal and external
• various videos for website and social media
• social media management
• annual report and copy writing, including infographics
• ongoing marketing consultation
• Work closely with the marketing team, the managers and the board to grow the business and be more financial stable.
OUTCOMES:
The marketing plan and strategy have been well-received by the board and the marketing collateral has been widely accepted by the community it serves. They are currently developing the new programs to improve financial outcomes and is constantly being measured.