MDC camper trailers & offroad caravans
CLIENT:
MDC Camper Trailers and Caravans

SINCE:
2012 – today

PROBLEM:
When I began working with MDC Campers, they were a relatively new company looking for a way to stand out from the crowd and change the public perception of their brand. They wanted a point of difference and to build a reputation and brand that people would love. They wanted to improve sales, improve public perception and grow their brand to become industry leaders. At the time, MDC had less than 100 fans on Facebook and Vaughan, the owner, openly admitted that he didn't believe in branding or any real co-ordinated marketing. At that stage it was all about exhibiting at shows and competing on price alone. They had little online presence and struggling with how the public viewed their products and service.
OUR RESULTS:
MDC Campers are now Australia's leading camper trailer and caravan company in the 4WD market. They sell over 25000 units ever year. We have been working closely with the Owner and State Manager of the national company on their marketing strategy and sales promotional material for many years, and currently stepping into the consultant role of PR and Community Building Manager.


WEBSITE DESIGN

LOGO & BRAND DESIGN
CONCEPTION & PLANNING FOR 2 RESEARCH AND DEVELOPMENT TRIPS
CAPE YORK & FRASER ISLAND

MDC ESCAPE WITH CONFIDENCE LOGO STYLE GUIDE

POSTER DESIGN

MAGAZINE DOUBLE PAGE SPREAD LAYOUT DESIGN

BROCHURE DESIGN

MDC CAMPERS OWNERS LOGO &
COMMEMORATIVE STICKER DESIGN FOR ROBSON XTT
In honour of the late Steve Robson

BCF POSTER & BROCHURE DESIGN
We were instrumental in building the MDC brand through social media, developing the concepts for their three research and developments trips which saw the sales team in the dvd's becoming well-known industry figures, and in turn dramatically drive more sales, better quality products and increasing popularity and credibility of the brand. During this time, MDC also launched nationally into BCF & Rays Outdoors, and we were instrumental in this expansion.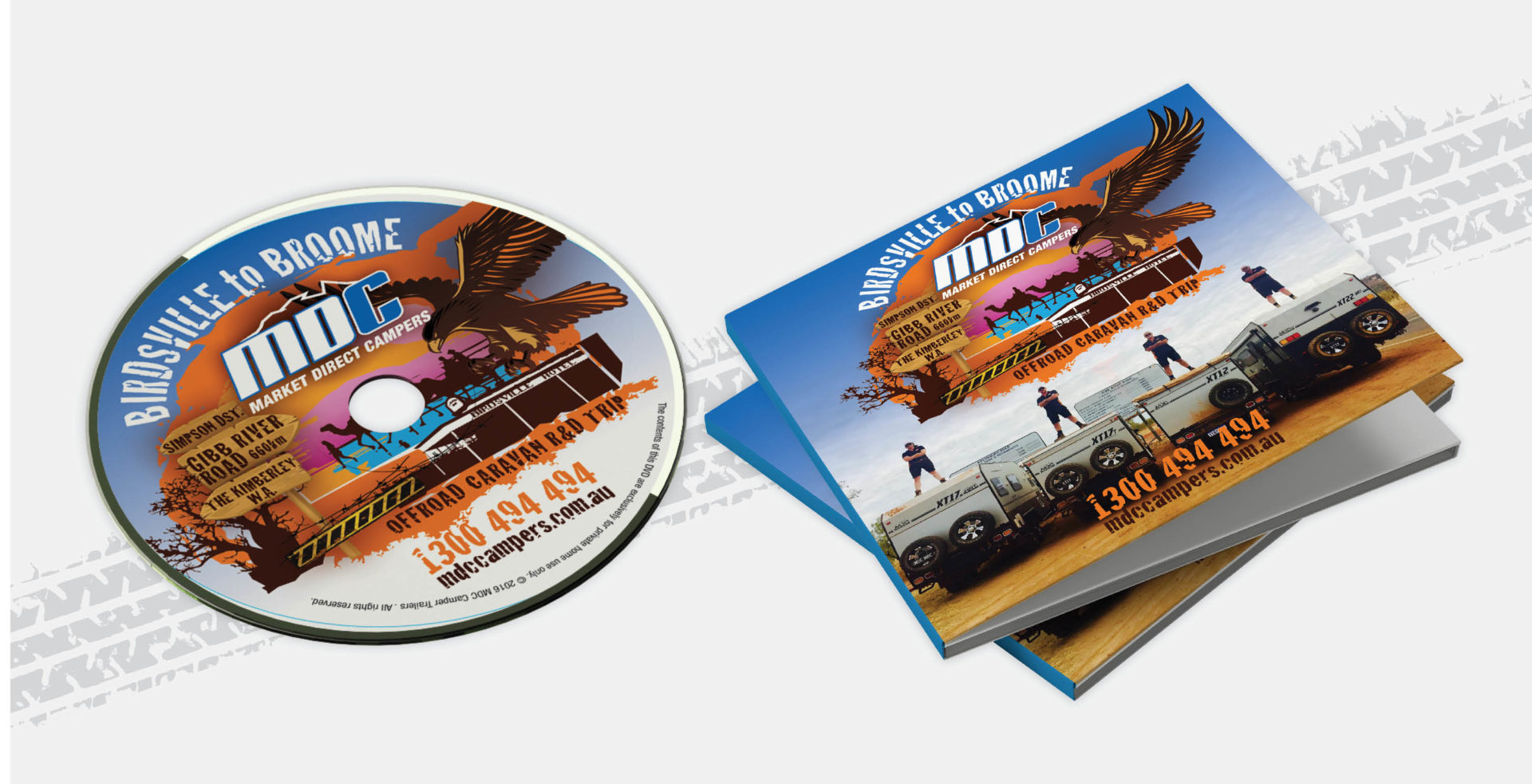 MDC RESEARCH & DEVELOPMENT TRIP – BRISBANE TO BIRDSVILLE
BRAND LOGO & DVD DESIGN
MDC RESEARCH AND DEVELOPMENT TRIP – BRISBANE TO BIRDSVILLE TO BROOME
VIDEO PRODUCTION BY VENTURE FILMS

Concept and strategic planning for the trip, additional video footage and guest starring role by Melissa Robson!
BEHIND THE SCENES
MDC RESEARCH AND DEVELOPMENT TRIP – BRISBANE TO BIRDSVILLE TO BROOME
VIDEO PRODUCTION BY DIVINE CREATIVE AGENCY

Concept, presented and filmed on her trusty iPhone by Melissa Robson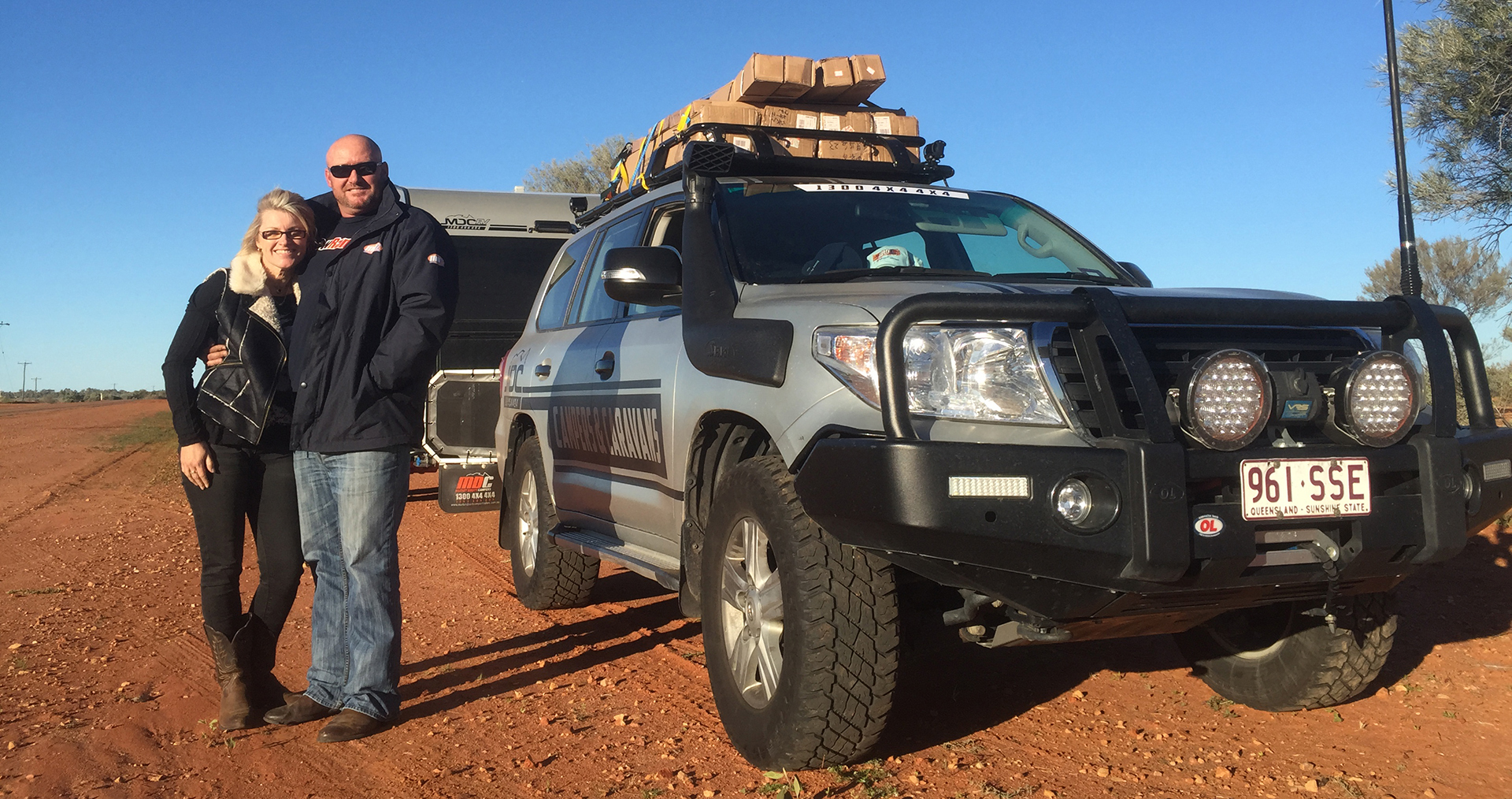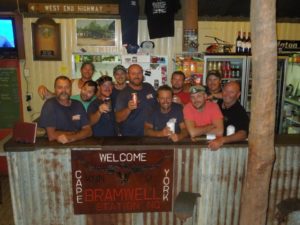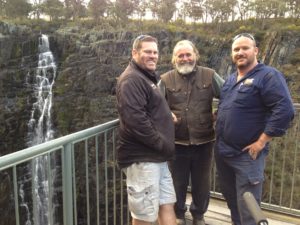 BEHIND THE SCENES PHOTOGRAPHY
Our services included:
• We work with the existing brand and develop a stronger and more consistent message, adapting across a full suite of brochures, point of sale, signage and company printed material that assists the sales process.
• Redesign the website, blog, and all search engine optimisation to improve the organic google rankings. Present the brand in a fresher and innovative format that further positions the company as industry leaders.
• Redesign all advertising in print and newspaper advertising.
• Work closely with the client and the marketing team to present the brand as consistently and as positively as possible.
• Advise with their social media marketing across all channels.
• Solely responsible for Steve Robson's personal brand development through Facebook marketing, his 2GB Camping Show radio segment, television appearances, magazine articles and in-house video production for Sydney showroom promotions.
• Involvement in community building concepts for the brand including the 3 Research and Development trips, establish the Big Red Bash MDC relationship, and developing Low Range – a partnership between MDC and industry icons Glenno Hadden and John 'Roothy' Rooth.
• Work closely with videographers, photographers, copy writers and printers, and active involvement in product development videos. Participate as talent (and also art direct) in multiple promotional videos, photoshoots and magazine covers/articles.
OUTCOMES:
MDC Campers are industry leaders in their field, and their brand dominance is further illustrated through their commitment to leading with their sales and marketing. They chose to partner with Divine Creative Design because of our ability to communicate and understand their target market. MDC credit Divine as one of the major reasons their brand was the only camper trailer company stocked in major retailers Rays Outdoors and BCF, which gave them a nationwide presence.
Since our involvement from 2012, MDC grew from 1 to 11 showrooms across the country, launched brand partnerships with industry players through our personal networks such as Roothy, Glenno, Low Range, 2GB Radio, All 4 Adventure, 4WDrive Action, and Creek to Coast.
They are now expanding into the US market and I am being brought back into the company as a consultant for their next phase of growth around changing public and team perception around their customer service, marketing and creating content that connects their audience even deeper with the MDC brand.
It's a challenge we are very much looking forward to!
---
"Before I started working with Divine Creative Agency, I wasn't absolutely convinced about the the whole concept of branding! But now that our advertising, social media, sales material and online marketing campaigns are far more consistent, strategic, and speaking directly to our target markets…
MDC Campers is correctly positioned in the marketplace as the largest and most successful manufacturers of camper trailers. We now walk and talk our brand.

Melissa, the Big Fella and Team, we couldn't have done it without you, thank you."
Vaughan Hindley
MDC Camper Trailers