Axis SERVICES GROUP
CLIENT: Axis Services Group

SINCE: 2014 – today

BRIEF: We have been working with our client for 5 years and have just finalised an extensive redevelopment of the site we originally designed for them. Our original brief was to develop a website that would reflect the exceptional growth and expansion experienced by the international building and construction services that would appeal to it's larger scale development companies, and we continue to work strategically with Axis and that outcome in mind.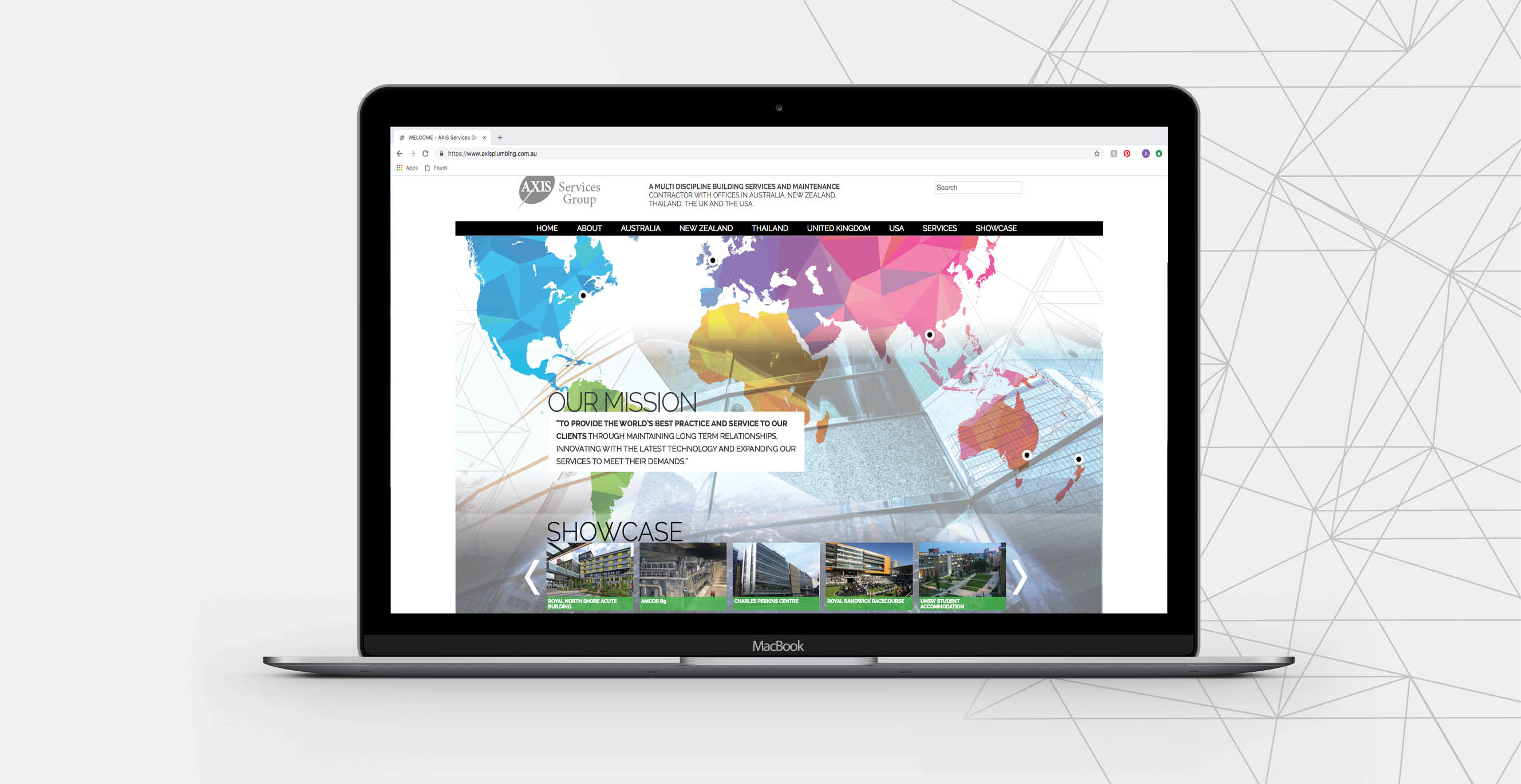 WEBSITE DESIGN

PRESENTATION FOLDER DESIGN

FLYER DESIGN
Our services included:
• work with the existing brand and redevelop it slightly to appeal to a more commercial market.
• completely redesign the website and all search engine optimisation to improve the organic google rankings. Incorporate all of the services and international locations under the one domain and make the site user-friendly but still unique to each location around the world.
• redesign the company prospectus and case study sheets used for sales presentations.
• continually research what their competitors are doing and provide marketing and branding advice to the Director.
• monitor the website across all devices to ensure it runs efficiently on all platforms.
OUTCOMES:
The Axis Services Group has experienced significant growth in just 10 years, and required a website and brand overhaul to reflect their success. Through their website and the imagery selected to represent each sector of business and market sector, the company now boasts a marketing presence that is reflective of their success and future ahead.